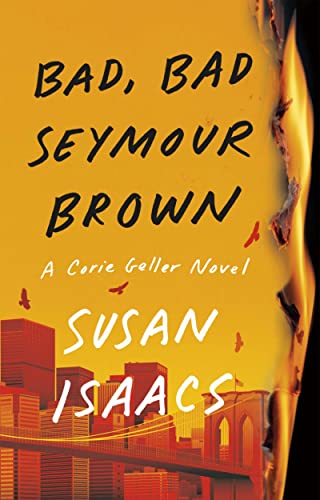 (Hardcover)
Publisher: Atlantic Monthly Press
Published: May 2, 2023
ISBN: 9780802159069
(Ebook)
Published: May 2, 2023
ASIN: B0BKTMKJ9S
(Audio)
Published: May 2, 2023
ASIN: B0BVDDNG7K
When Corie Geller asked her parents to move from their apartment into the suburban McMansion she shares with her husband and teenage daughter, she assumed they'd fit right in with the placid life she'd opted for when she left the Joint Anti-terrorism Task Force of the FBI.
But then her retired NYPD detective father gets a call from good-natured and slightly nerdy film professor April Brown—one of the victims of a case he was never able to solve. When April was a five-year-old, she'd emerged unscathed from the arson that killed her parents. Now, two decades later, April is asking for help. Someone has made an attempt on her life. It takes only a nanosecond for Corie and her dad to say yes, and they jump into a full-fledged investigation.
If they don't move fast, whoever attacked the April is sure to strike again. But while her late father, Seymour Brown, was the go-to money launderer for the Russian mob – a mercurial and violent man with a penchant for Swiss watches and cheating on his wife – April Brown has no enemies. Well-liked by her students, admired by her colleagues, her only connection to crime is her passion for the noir movies of Hollywood's golden age. Who would want her dead now? And who set that horrific fire, all those years ago?
The stakes have never been higher. Yet as Corie and her dad are realizing, they still live for the chase. Savvy and surprising, witty and gripping, Bad, Bad Seymour Brown is another standout hit from the beloved Susan Isaacs.
Both witty and gripping, this is ultra-sleek storytelling, with two delightful investigators."
— Daily Mail