About Susan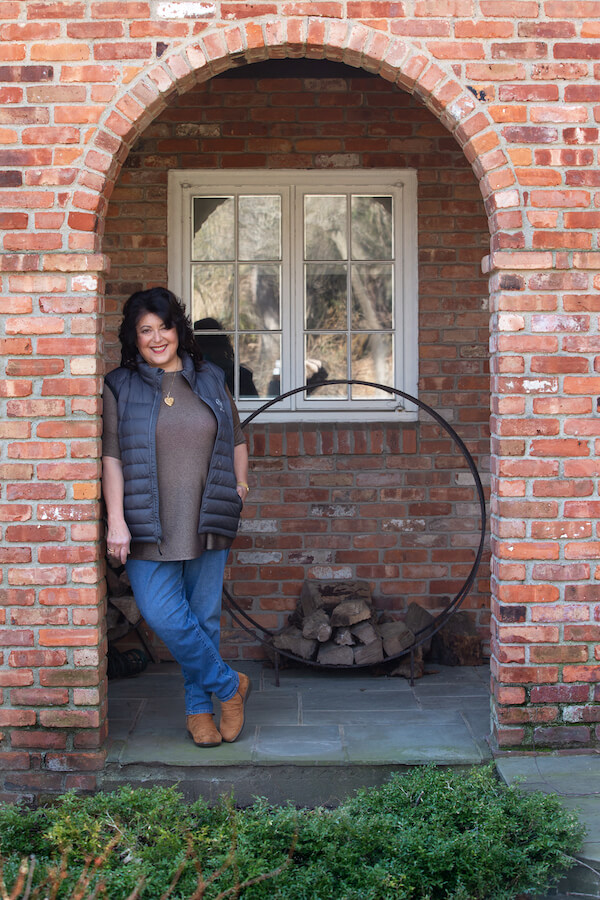 I was born in a thatched cottage in the Cotswolds. Oh, you want the truth. Fine. I was born in Brooklyn and educated at Queens College. After leaving school, I saw one of those ads: BE A COMPUTER PROGRAMMER! Take our aptitude test. Since I had nothing else in mind, I took the test-and flunked. The guy at the employment agency looked at my resume and mumbled, "You wrote for your college paper? Uh, we have an opening at Seventeen magazine." That's how I became a writer.
I liked my job, but I found doing advice to the lovelorn and articles like "How to Write a Letter to a Boy" somewhat short of fulfilling. So, first as a volunteer, then for actual money, I wrote political speeches in my spare time. I did less of that when I met a wonderful guy, Elkan Abramowitz, then a federal prosecutor in the SDNY.
We were married and a little more than a year later, we had Andrew (now a corporate lawyer). Three years later, Elizabeth (now a philosopher and writer) was born. I'd left Seventeen to be home with my kids but continued to to do speeches and the occasional magazine piece. During what free time I had, I read more mysteries than was healthy. Possibly I became deranged, but I thought, I can do this.
And that's how Compromising Positions, a whodunit with a housewife-detectives set on Long Island came about. Talk about good luck: it was chosen the Main Selection of the Book-of-the-Month Club, auctioned for paperback, sold to the movies, translated into thirty languages, and became a bestseller. I was a little overwhelmed by the success. However, it's hard to rise to a state of perpetual cool and go to slick downtown parties when you're living in the suburbs with a husband, two kids, two dogs, and a mini-van, I simply wrote another book… and then another and another.
About half my works are mysteries, two fall into the category of espionage, and the rest are…well, regular novels. In the horn-tooting department, nearly all my novels have been New York Times bestsellers.
My kids grew up. My husband became a defense lawyer specializing in white collar matters: I call him my house counsel since I'm always consulting him on criminal procedure, the justice system, and law enforcement jargon. Anyway, after forty-five years of writing all sorts of novels—standalones—I decided to write a mystery series. I conceived Corie Geller with a rich enough background to avoid what I'd always been leery of—that doing a series would mean writing the same book over and over, changing only the settings.
I also produced one work of nonfiction, Brave Dames and Wimpettes: What Women are Really Doing on Page and Screen. I wrote a slew of articles, essays, and op-ed pieces as well. Newsday sent me to write about the 2000 presidential campaign, which was one of the greatest thrills of my life-going to both conventions, riding beside John McCain on the Straight Talk Express, interviewing George W. Bush. I also reviewed books for the New York Times, Los Angeles Times, Washington Post, and Newsday. (My website has far more information about my projects than most people would want to know, but have a look.)
In the mid-1980s, I wrote the screenplay for Paramount's Compromising Positions which starred Susan Sarandon and Raul Julia. I also wrote and co-produced Touchstone's Hello Again which starred Shelley Long, Gabriel Byrne, and Judith Ivey. (My fourth novel, Shining Through, set during World War II became the 20th Century Fox movie starring Michael Douglas, Melanie Griffith and Liam Neeson. I would have written the script, except I wasn't asked.)
Here's the professional stuff. I'm a recipient of the Writers for Writers Award, the Marymount Manhattan Writing Center Award, and the John Steinbeck Award. I just retired (after over a decade) as chairman of the board of the literary organization, Poets & Writers. I also served as president of Mystery Writers of America. I belong to the National Book Critics Circle, the Creative Coalition, PEN, the American Society Of Journalists and Authors, and The International Association of Crime Writers.
In the community, I'm a trustee emerita of the Queens College Foundation. I'm passionate about public higher education and am still devoted to Queens. I also served on the boards of the Jewish Theological Seminary, the Walt Whitman's Birthplace Association, the North Shore Child and Family Guidance Association, and the Nassau County Coalition against Domestic Violence. I support a couple of organizations working on behalf of the developmentally disabled. (My adorable grandson Edmund was born with a genetic disorder called 5P-, or cri-du-chat.)
Writers need freedom, and I'm an ardent advocate of free speech and free expression. I've worked to gather support for the National Endowment of the Arts' literature program and have been involved in several anti-censorship campaigns.
My children are grown, married to wonderful people, and they've made me a grandmother. (Being a grandparent is one of those rare roles in life that lives up to its rave reviews – I view it as partial compensation for adolescence.) I still live on Long Island with my husband, movie buff, indefatigable attorney, breakfast chef, and fellow political junkie. After fifty-plus years of marriage, we're still exchanging significant looks as we watch Meet the Press.
---
Publicist:
John Mark Boling
JMBoling@groveatlantic.com